Sports
The truth of Tom Brady's retirement video: When was it really shot?
Tom Brady's much-publicized decision to unretire from the NFL sent shockwaves through the sporting world, with the seven-time Super Bowl winner even thought to have lost his marriage with Gisele Bundchen over it.
However, following the Tampa Bay Buccaneers' loss to the Dallas Cowboys it appears we may have seen the last of Brady on the football field.
On February 1, 2023, Brady announced his retirement from the NFL for a second time, stating that this time it was permanent, via video,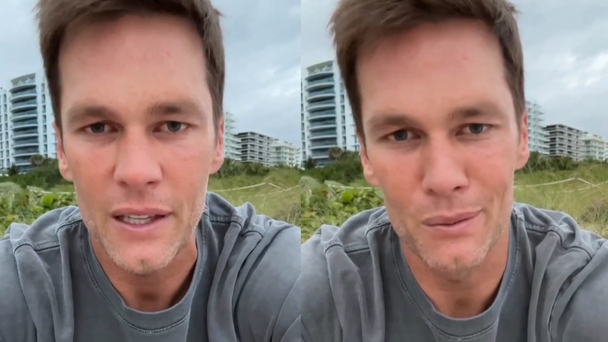 However, the video in question may have been shot as early as 48 hours before Brady made his decision known with several speculating that he might play the next season with the Las Vegas Raiders.
Peter Schrager of FOX Sports offered more insight on the video during his segment on Good Morning Football.
"That was filmed a while ago," Schrager said.
"He was at an L.A. premiere last night, doing the movie premiere [for "80 for Brady"]. The sun is not up in L.A. as you see there. So that is a taping, that means he has known this and has kept this quiet for at least 48 hours."
Brady's father knew about his son's decision earlier
Corroborating the theory Tom Brady Sr, the father of the NFL legend. In fact, the older Brady told the Boston Globe that he knew about his son's decision to retire a week earlier.
We're not shocked by any means," Brady Sr. said.
"He has played football for 32 years out of his 45, living his dream for three-fourths of his life. It's been a wonderful ride. He's very secure in his decision. It's about time."