Sports
om Brady gives expletive-filled update on his plans for the 2023 NFL season
F
or 
Tom Brady
 there is perhaps something more upsetting than the elimination he suffered as quarterback of the 
Tampa Bay Buccaneers
 on Monday Night Football at Super Wild Card Weekend. And that is having to keep answering questions about his possible retirement or what he will do in the future with his NFL career.
That was especially clear this Monday when he appeared once again as he does each week on the Let's Go! Podcast along with co-host Jim Gray and legendary former Arizona Cardinals wide receiver Larry Fitzgerald. On this occasion Gray, with whom the seven-time Super Bowl winner usually has polite answers to his questions, lost that attitude when questioned about whether he had a deadline to announce his decision.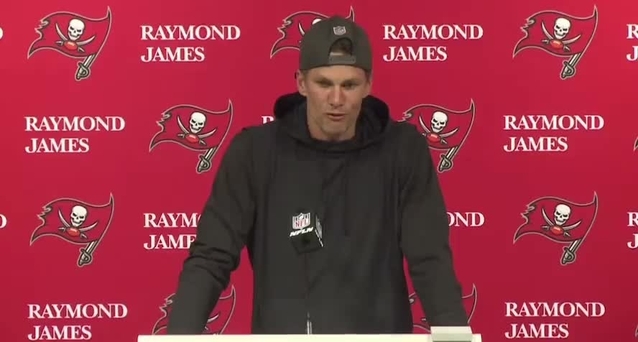 Tom Brady's frustration when talking about his NFL future
"If I knew what I was going to f—ing do I would've already f—ing done it. I'm taking it a day at a time," Brady said. "I appreciate you asking. Thank you."
It is important to say that the tone of voice of the ex-husband of the Brazilian top model, Gisele Bündchen is clearly angry, so surely the subject is still sensitive for him. Especially given that practically at this point last year his hasty retirement announcement occurred. One which he would later regret and that, according to reports, was the main cause of the divorce with the former Victoria's Secret Angel after 13 years of marriage.
A nightmare year for Tom Brady
In addition to living through the aforementioned divorce, TB12 also for the first time in his glorious 23-year career had to suffer from a losing season for the first time, as, although the Bucs won the NFC South championship they finished with an 8-9 record.
The New England Patriots, San Francisco 49ers, Miami Dolphins, Las Vegas Raiders and Tennessee Titans have been mentioned as the favorites to acquire the services of the quarterback who will be 46 years old by the start of the 2023 season.